Highliner
Proudly Canadian since 1899.
In 1899 five brothers started a company to provide high quality seafood to Canadian Families. 
120 years later High Liner is doing the same thing every single day.
DISCOVER OUR STORY
There are so many ways for your family
to discover High Liner.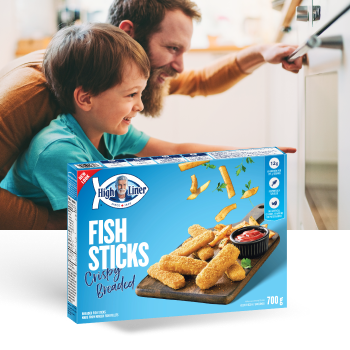 Family Favourites
Whether they're craving traditional fish & chips or love ketchup-dunked fish sticks, our mild tasting fillets and fish sticks are deliciously breaded and battered to satisfy little fingers (and big ones too).
see all family favourites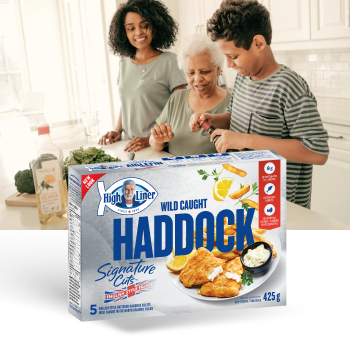 Signature Cuts™
Signature Cuts' white, flaky fillets are perfect when you're looking for a high quality, scrumptious meal. We've got options for everyone in the family; from southwest crispy fish tacos to haddock chipotle burgers.
see all signature cuts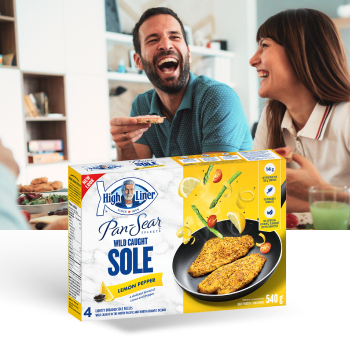 Pan-Sear Selects®
Bring the restaurant home, with our premium Pan-Sear Selects. Savour restaurant inspired dinners every night with our perfectly seasoned, lightly breaded fish. Quick, easy, and ready to eat in 20 minutes.
see all pan-sear selects
Recipes as varied as Canada
We've gone to great lengths to craft recipes that reflect the cultural mosaic of our amazing nation.
SEE ALL RECIPES
Sustainability is not an option. It's the answer.
High Liner is focused on providing exceptional seafood for generations to come, so we will never put species or environments at risk for short-term gain.
Learn more