Highliner
Healthy Fish Tacos With Pineapple Red Pepper Salsa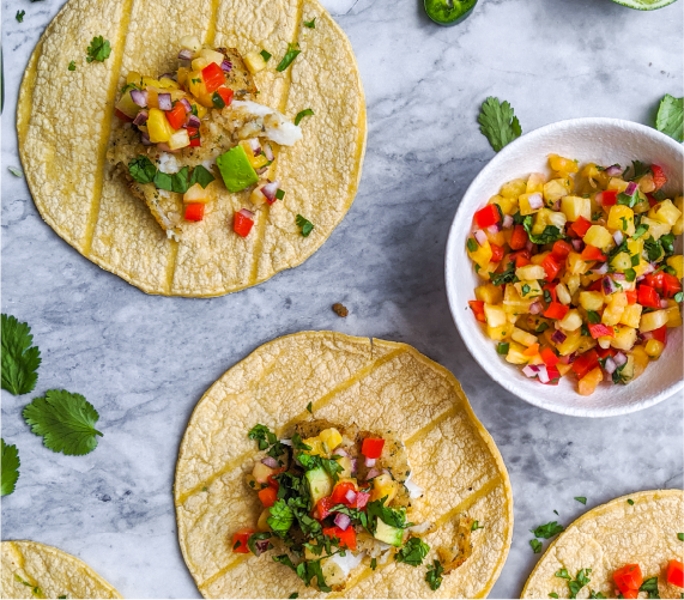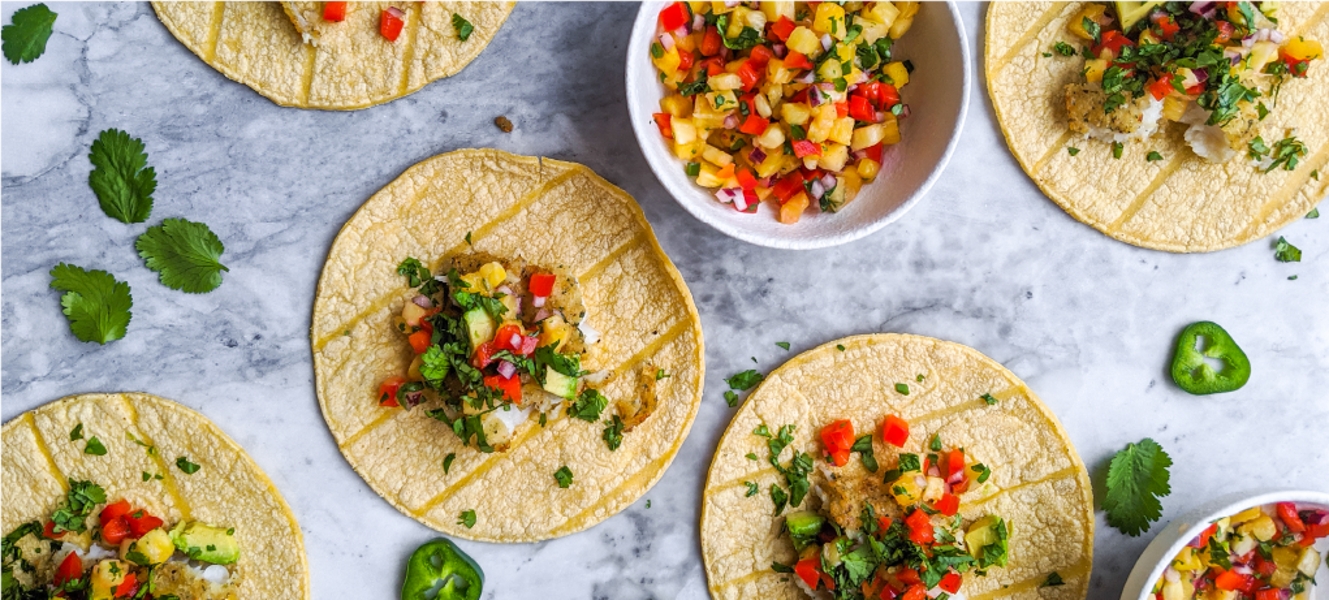 This deliciously simple take on a classic is made with tasty High Liner Lemon Pepper Sole, diced pineapple and red pepper salsa. Taco 'bout a crowd-pleaser.
Serves: 4
Prep time: 15
Cook time: 20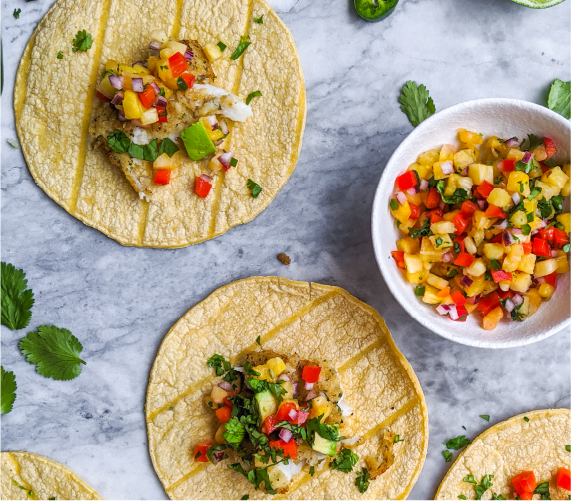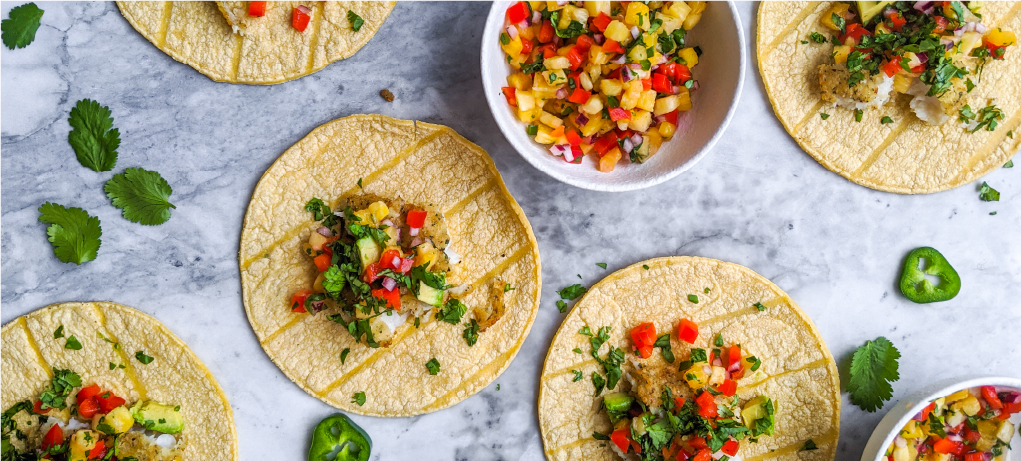 INGREDIENTS
2 Pan-Sear Selects® Lemon Pepper Sole Fillets
12 corn or flour tortillas
Pineapple Salsa
1 cup pineapple, diced
1/3 cup red bell pepper, diced
2 tbsps red onion, diced
2 tbsps jalapeno, diced
2 tbsps cilantro, chopped
2 tbsps lime juice
½ tsp Sriracha or other hot sauce
¼ tsp kosher salt
Cook sole fillets according to package directions.

Combine ingredients of pineapple salsa, let sit 10 minutes.

Warm tortillas by placing over medium heat for 30 seconds on a dry skillet.

With a spoon, portion fish onto tortillas and top with salsa and serve.